Which submersible NEMA 6P enclosures should I use?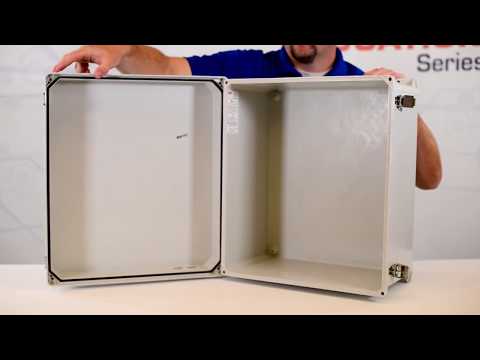 Which grade of stainless steel is better for submersible enclosures?
It is better to use premium grades of stainless steel (304, 316 and 316L) grades of stainless steel for submersible enclosures. Premium grades of stainless steel contain more chrome and nickel elements for corrosion resistance.
What sizes do tigerbox™ submersible NEMA 6P enclosures come in?
Tough Tigerbox™ Submersible Nema 6p enclosures are available with special configurations for customers. And the Tigerbox™ NEMA 6p enclosures are offered in sizes from small wall mounts to two-door floor mount enclosure models.
What is a 6p enclosure or box?
NEMA 6P enclosures and boxes provide the best solution for waterproof and corrosion resistance applications. These type 6P is equivalent to IP68, which can be submerged under limited hight of water.