What is a simple random sample in statistics?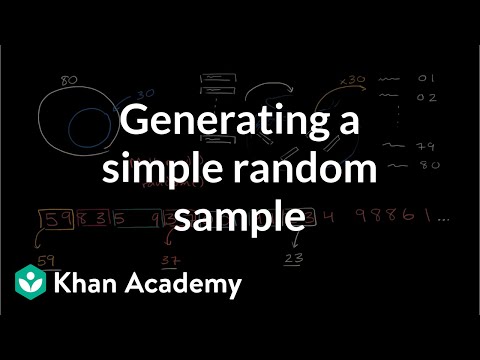 What is the goal of drawing a random sample from population?
By drawing a random sample from a larger population, the goal is that the sample will be representative of the larger group and less likely to be subject to bias.
How does the US Census Bureau use simple random sampling?
Officials from the United States Census Bureau follow a random selection of individual inhabitants of the United States for a year, asking detailed questions about their lives in order to draw conclusions about the whole population of the US. Simple random sampling is used to make statistical inferences about a population.
What is randomization and representativeness in statistics?
Randomization = each individual in the population has an equal opportunity to be selected for the sample. Representativeness = sample must be as much like the population in as many ways as possible. Sample reflects the characteristics of the population, so those sample findings can be generalized to the population.