What is a hidden Markov model?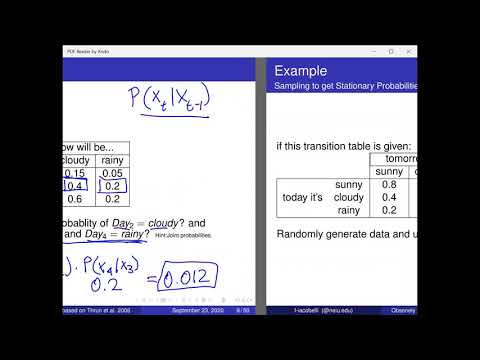 What is the use of a time series model?
A powerful statistical tool for modeling time series data. It is used for analyzing a generative observable sequence that is characterized by some underlying unobservable sequences.
What will the HMM model look like?
The HMM model will look like the below picture. We have prior probability P (S)=0.67, Transition probability 0.2, Probability of Bob being Happy given the weather is Sunny P (H|S)=0.8 and Probability of Bob being Grumpy given the weather is Rainy P (G|R)=0.2.